Vehicle Shipping
Container or Ro/Ro
Containerised.
Safe and secure inside your own container. All vehicles are securely blocked, braced and tied down ensuring absolute security during transportation. You can also ship any personal effects inside the vehicle.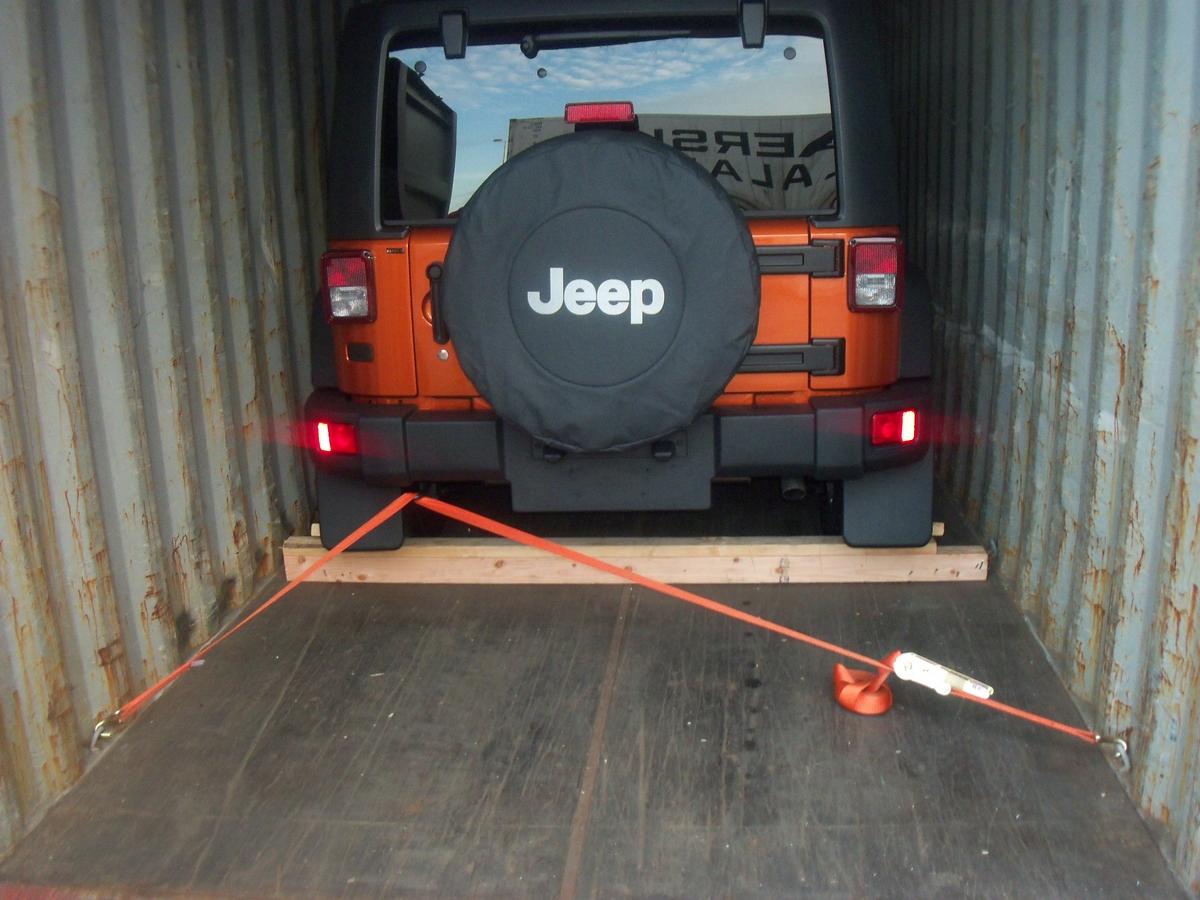 (Image of a Jeep Wrangler being containerised to be shipped)
Ro/Ro.
Simplest and cheapest method of shipping. Cars are driven directly into the Ro/Ro vessel and secured to the car decks. Please note you cannot ship personal effects using this method. Spare tire and factory fitted accessories are allowed.
LCL.
If you want to ship any motorbikes, this will be the best way. Your motorbike can be crated safely and properly by our professional packing divison, or you can choose to crate by yourself. Crates will be shipped by sea and freight will be charged as how much space your crate will take on the vessel. Basic charge is per cbm or per tonne whichever is greater. Just simply send us the dimension of your motorbike, we will assist you to work it out.
Need a quote? Please simply send email to: [email protected]
Container or Ro/Ro